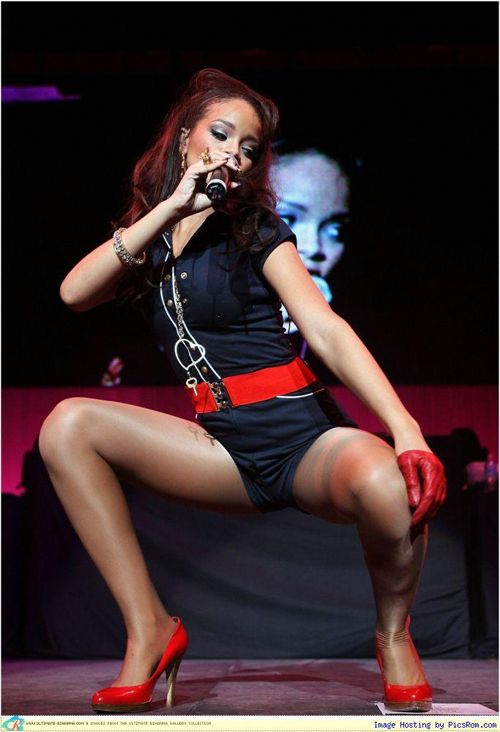 Alright, a little fun and nonsense.
I lived with this guy in 1993-94 for almost exactly a year. I admit, I wasn't acting like Keeper material at the time and was upset when my cake wouldn't sit still for me to eat it. The Cake announced it was moving out one night after I got home from a Metallica concert.
I noticed on the phone bill almost a month later, that he had been calling his ex girlfriend who lived in NYC at the time.
She was just wild. And if I were into girls (not saying I've never been there but not so much after the teenage years - and I only attract bi-curious. The diehards avoid me), she would have been my type across the board. She was rail thin (which looking back made me identify her with a lanky male) and had this stick straight long hair that changed colors as she saw fit. You couldn't contain her at all. She transformed the air around her as she created her path with every step. People turned heads thinking she was some funky model. She was a much cooler Avril Lavigne (Sk8ter Boi days)a decade before Avril would be famous.
A couple of months later while he was back with her, he met me out for a round of drinks that escalated into angry arguments which of course equated brutally raw and pissed off sex.
So ha.
Only, as time went by and they also broke up, she and I hooked up as friends. Out at the club, shaking our white groove thangs (do white women have groove things? If we don't, please don't point this out to me - I like my myths and I'm still f*cked up over the Santa Claus thing), she leaned close into me and said she'd 'heard' about me. She'd heard? Heard what? Closer....drunk breath hitting me gently on the lips "About you and Jenn". Meaning, my ex told her that I did women.
Quick story about me and "Jenn". To annoy the humourless Cake during his Dungeons and Dragons game sessions, she and I would prance around the male company flirting with all of them. A bit distracting I suppose, he'd throw a $20 at me and tell me to go out for a couple of hours. Jenn and I, when not out, would go upstairs directly above the sacred game space and make ludicrous noises....pretending to be all involved in some sensuous act amongst ourselves. Then we'd go downstairs and laugh. Ha ha....bye guys.
This is where Cake got the big idea and passed it on to Funky Virgo woman who was in all possibilities, hitting on me.
I was flattered. She was my real life girl crush. And when I break it down, is a same sex crush really the person that you want to Be as opposed to Do? Now I'm a free spirit but she was soaring.
I was told by an onlooker on a different bar night that the two of us were talking so closely, the fact that we didn't kiss was a flaw. I remember that night. We talked about how Cake cheated on both of us with each other. Ha ha, *clink* let's toast. Later on she would tell me that Cake was never allowed to bring up either of us with the woman who is now his wife.
Same sex crushes. Who's yours? I could probably come up with a decent list. I'm going to be a bit obvious and throw Angelina on the the top of the list. Hey, she was there since a LONG time ago! I can't help if she's the inaugerated MILF leader.
Kate Hudson was another one of mine. I realized that when I'd say how much I liked her but hadn't seen a thing she was in. But I don't need crushes to really appreciate a woman's body. There are those women who's thighs I'd love to sink my teeth into, like a teething ring. Beyonce and Rhianna are tops there and if Britney were cleaned up a bit, yep, her too. I like looking at women with meat on their bones....so yes, Scarlett Johansson was Eye Heaven for me until she figured out what her hot potential was. Salma Hayek has crazy ass curves. Christina Applegate is gorgeous.
Let's hear it.